History
Welcome to Saint Nicholas Orthodox Church. We are a parish of the Orthodox Christian Faith which was established on the day of Holy Pentecost in the Year 33 AD. Our parish community is a member of the American Carpatho-Russian Orthodox Diocese of North America whose presiding bishop is His Grace, Bishop Gregory of Nyssa. The American Carpatho-Russian Orthodox Diocese is an autonomous diocese under the spiritual protection of the Ecumenical Patriarchate of Constantinople of which His All-Holiness, Ecumenical Patriarch Bartholomew I is the Primate.
Through this web site, we are pleased to be able to introduce you to the worship and fellowship as it is expressed in the life of our Parish. If you are a new member of our parish, or are considering membership, these web pages will acquaint you with what our parish offers.
Founded in 1938, The St. Nicholas Church family is grateful to the founders and benefactors of the Church who as faithful stewards, practiced Christian stewardship as a way of life.
We give thanks and praise to God for the many blessings and gifts bestowed upon us and our Community.
Our church family is comprised of people from diverse ethnic backgrounds. Historically, many of the founders were immigrants from eastern Europe and the Ukraine. Many escaped persecution and/or dire personal/economic conditions to find freedom to worship in the United States.
Today, St. Nicholas Orthodox Church is a true "melting pot" of different backgrounds and experiences. The singular common trait that is shared by those who find their way to Orthodoxy is that yearning to experience communion with God.
People who have joined or visited St. Nicholas Orthodox Church in Erie often remark, "I have never felt such a sense of peace as I felt when I entered the Church."
Building on the strong foundation of faith instilled in us by our ancestors, we are committed to sharing the Holy Orthodox Christian Faith we love so dearly, with all who seek it. We welcome you to our parish web site and hope you enjoy your on-line visit. We cordially invite you to personally visit our parish when you are in the Erie, Pennsylvania area.

Parish Life
Spiritual Life:

Sunday and Feast day Divine Liturgy: 9:30 am
Great Vespers: Saturdays 5:00 p.m., Eve of Great Feasts 6:00 p.m.
Weekday Services: As indicated on monthly calendar
Prayer Services For Various Intentions: Anytime upon request
Pastoral Counseling/Spiritual direction: (individual/family) Anytime upon request
Ministry to the Sick, Elderly and Shut-ins
Prayer Corner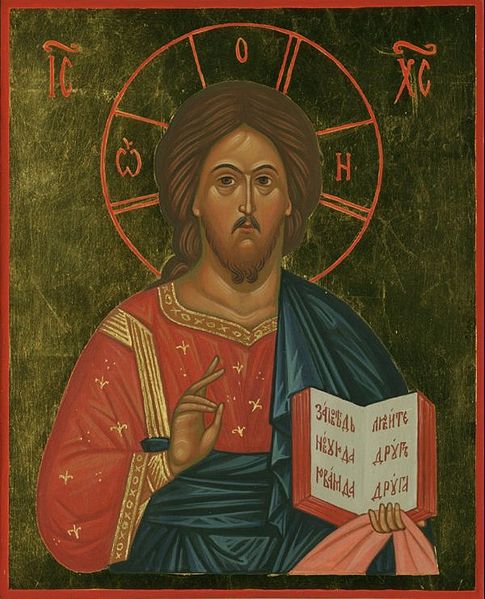 Saints Feasts and Readings For

Listen To The Lives Of The Saints Commemorated Today
Visit the Prayer Corner for more daily readings, hymns, a monthly calendar of saints and feasts, and more.