Parish Administration
Our Clergy and Pastoral Staff
His Grace, Bishop Gregory of Nyssa
Diocesan Bishop
Voice: (814) 539-9143
Email: Contact Bishop Gregory
His Grace, Bishop Gregory of Nyssa, is the spirtual leader of the American Carpatho-Russian Orthodox Diocese, which maintains offices at 312 Garfield Street, Johnstown, Pennsylvania, 15906.
His Grace, Bishop Gregory was consecrated as Bishop and enthroned as the Ruling Hierarch of the American Carpatho-Russian Orthodox Diocese of the USA on November 27, 2012.
His Grace celebrates his Name's Day (St. Gregory Palamas) on November 14/27.
Under His Grace's care is our Diocesan Christ the Saviour Seminary, also in Johnstown, Pennsylvania, which trains future priests and deacons of our Diocese. In addition, the Diocese maintains Camp Nazareth Youth and Retreat Center in Mercer, Pennsylvania.
Bishop Gregory also serves as Episcopal Liaison to the Orthodox Christian Fellowship and Chairman of Committee for Agencies and Endorsed Organizations of the Assembly of Canonical Orthodox Bishops of the United States of America.
Father Nicholas Mihaly
Parish Priest/Pastor
Voice: (814)453-4902
Email: Contact Father Nicholas
Father Nicholas Mihaly was ordained to the Holy Priesthood on January 10, 2016. He previously served as Parish Priest and Administrator at Christ the Saviour Orthodox Church in North Royalton, Ohio.
Father Nick has a Bachelor's Degree in Music Education from Western Connecticut State University; and, he achieved his Bachelor of Thelogy Degree from Christ the Saviour Seminary in Johnstown, PA.
He demonstrates enthusiasm and dedication to his Priestly duties, the Orthodox faith, and a love for music with special emphasis on plain chant and teaching others.
Our Parish welcomes Father Nick, his wife, Pani Stacey and their sons, Cyril and Nectarios.
Reader David Tarasovich
Reader David is a life-long member of St. Nicholas Church. He has honorably served his beloved parish from a young age as an Altar Server. For several decades, he has provided direction and mentoring to parish altar servers. In 2001, David was tonsured a Reader.
Reader David is known and respected for his friendly disposition, attention to detail and full support of Liturgical Priest Celebrants and his Church.
Reader David married his wife, Debi in a ceremony at Sts. Cyril & Methodios Church at Camp Nazareth in 2007. He and Debi are active in animal rescue; and David enjoys following his favorite sports teams.
---
Church Officers
Richard Koerner - President
Elaine Stafford - Vice President
Michael Potter - Treasurer
David Tarasovich - Assistant Treasurer
Phyllis Tarasovich - Financial Secretary
Beth Potter - Recording Secretary
Joanne Coursin - Trustee
Kathleen Irwin - Trustee
Michael Gaydosh - Trustee
Lynne Hulse - Parliamentarian
George Kramer - Auditor
John Lipchik - Auditor
Teresa Jouver - Auditor

Coordinators of Ministries
ACRY - Phyllis Tarasovich
Altar - Michael Latzer
Stewardship - Richard Koerner
Cemetery - TBD
Cemetery Landscaping/Maintenance - John Lipchik
St. Nick's Grove - Michael Gaydosh
Community Service - Phyllis Tarasovich
Digital Media - James DeHaven
Webmaster - Richard Koerner
Prayer Corner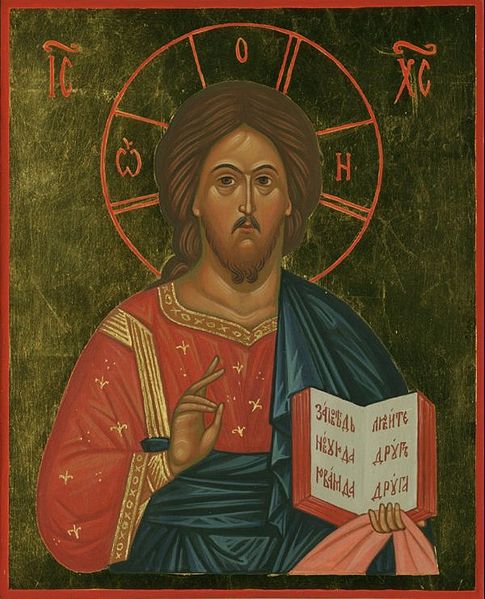 Saints Feasts and Readings For

Listen To The Lives Of The Saints Commemorated Today
Visit the Prayer Corner for more daily readings, hymns, a monthly calendar of saints and feasts, and more.